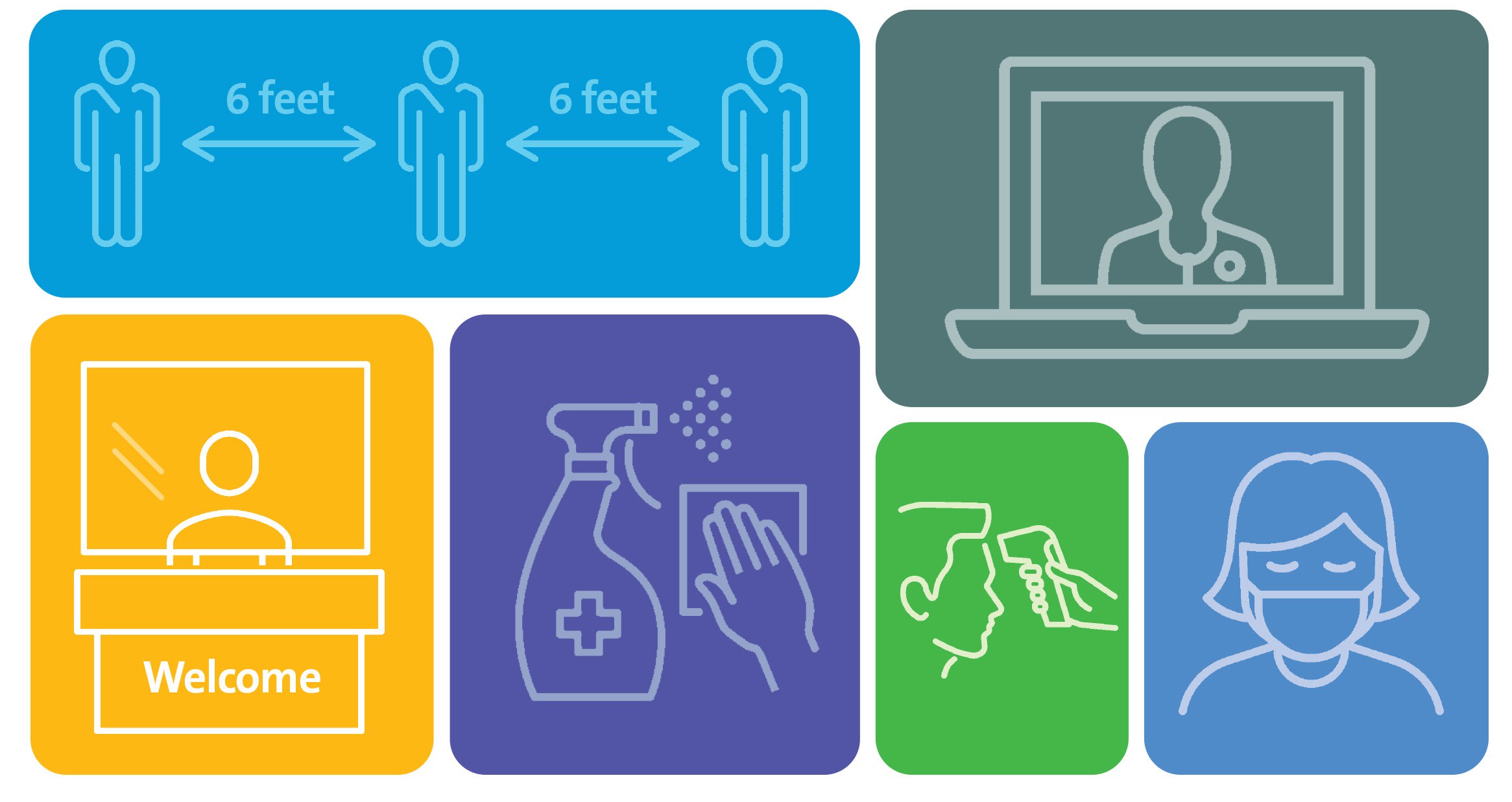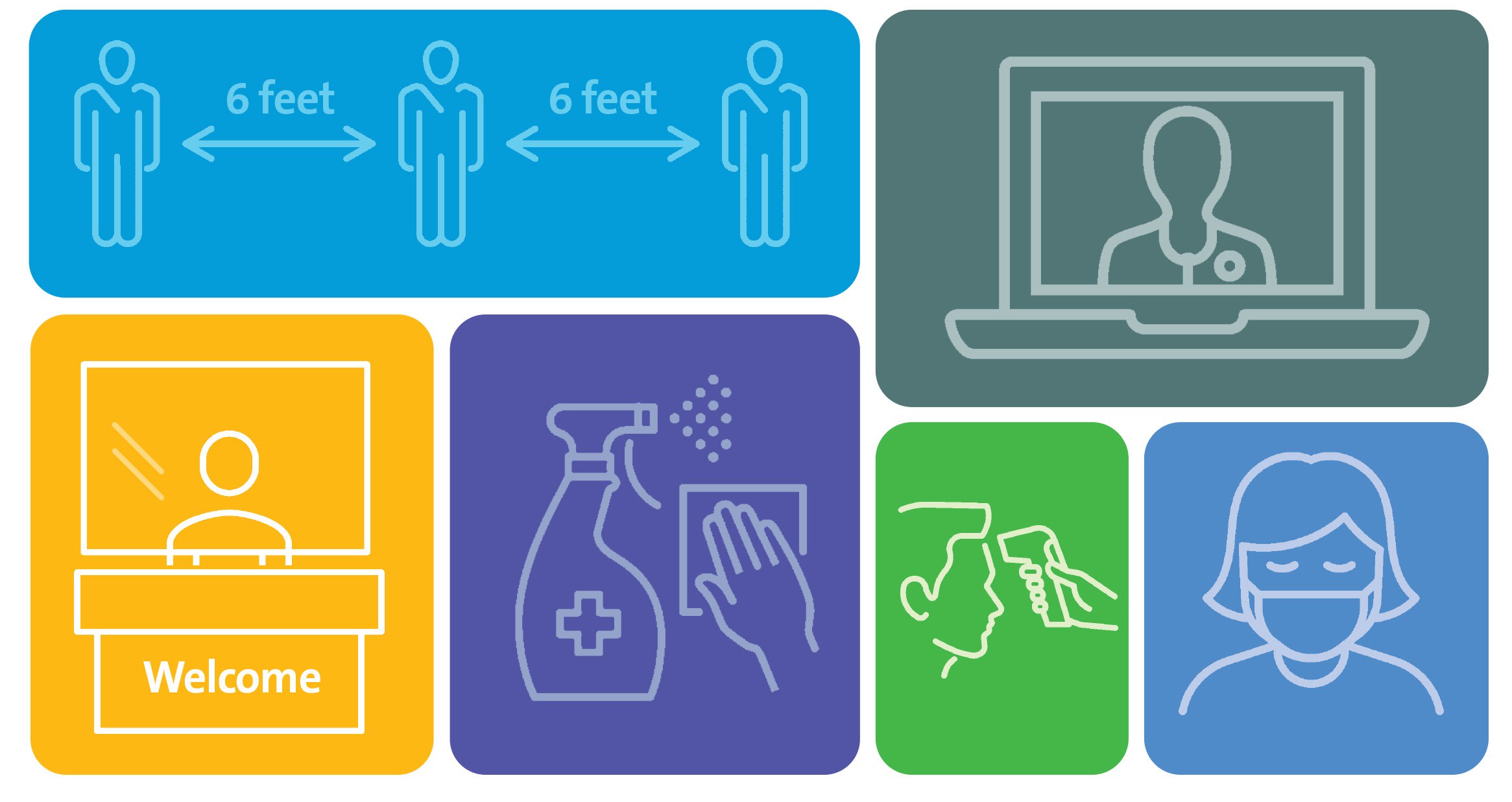 At Harbor View Medical Services, your safety is our priority. If you require medical attention, don't delay your care. We've instituted new safety measures to protect you from the time you arrive at our offices right through the time you leave. All our 17 offices are open and safe to visit.
What should you expect when coming to our offices?
Screening – We will screen you for COVID-19 symptoms at time of scheduling as well as take your temperature upon check-in.
Barriers – Clear plexiglass barriers are installed at our check-in locations to protect you and our staff.
Fewer people – we've reduced the capacity in our waiting areas to accommodate social distancing guidelines. Patients have the option to wait in their vehicle, rather than the waiting room.
Less time in waiting room – registration forms can be completed online to avoid the extra time required completing paperwork in person.
Hygiene – Hand sanitizer is available in all our reception areas for your convenience
Masks – You will be provided a mask upon arrival for your appointment. All patients and staff are required to wear masks in our offices.
Cleaning – We've increased time between appointments to allow for thorough sanitizing of exam rooms. High traffic and high touch areas are cleaned several times per hour. All offices are thoroughly deep cleaned daily.
Telehealth option for some visits
For those who do not require an in-office visit: for routine follow up, surgical consultations or those who are homebound – we offer a telehealth option. Instead of visiting your doctor's office, you video conference from your home. Our providers can assess symptoms, make a diagnosis, recommend treatment and electronically send prescriptions to your pharmacy.
What do I need for a virtual visit?
You will need a smart phone, laptop, desktop or tablet with a working camera, microphone and speaker.
What platform is used for the visit?
Our doctors use a platform called doxy.me to conduct virtual patient visits. This secure application requires no downloads or complicated sign-up processes.
What types of visits are appropriate for a virtual visit?
Routine follow-up visits
Hospital follow-up visits
When is an in-office appointment required?
New patient visits
Annual physicals and other physical examinations
We will offer you the option of a telehealth visit if it's right for you.
To schedule an appointment call (631) 545-1010.