Hypothyroidism-Friendly Foods to Add to Your Diet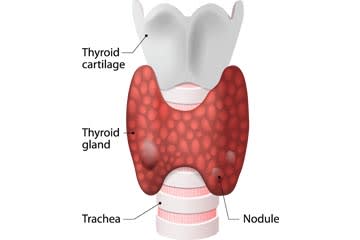 By Harbor View Medical Services, PC
When you have hypothyroidism, or an underactive thyroid, symptoms can include fatigue, depression, constipation, and other more serious health concerns. Fortunately, eating certain foods can help boost the effectiveness of your thyroid — a little butterfly-shaped gland in your neck with a big role in how well your body works.
The thyroid produces hormones that regulate mood, metabolism, energy levels, body temperature, heart rate, and blood pressure. Hypothyroidism occurs when this gland isn't producing enough hormones. Along with taking your thyroid medication, you can bolster thyroid function with a well-balanced diet that includes lots of produce and protein, among other healthy foods.
Fish: The omega-3 fatty acids found in fatty fish such as wild salmon, trout, tuna, or sardines make this food an excellent choice for lunch or dinner. Unmanaged hypothyroidism can increase the risk for heart disease as a result of higher levels of low-density lipoprotein (LDL), the "bad" cholesterol. "Omega-3s are known to decrease inflammation, help with immunity, and lower the risk for heart disease," she adds. Fish is also a good source of the nutrient selenium, which is most concentrated in the thyroid. Selenium also helps decrease inflammation.
Nuts: Another great source of selenium, nuts make a handy snack that you can take anywhere. They also go well in salads or stir-fries. Brazil nuts, macadamia nuts, and hazelnuts are all particularly high in selenium, which helps the thyroid function properly. With Brazil nuts, you only need to eat one or two; with other nuts, a small handful is enough to get your daily nutrients — and be sure to keep an eye on portion size, as nuts are also very high fat.
Whole Grains: Constipation is a common symptom of hypothyroidism. Whole-grain foods such as cereal, bread, pasta, and rice are high in nutrients in addition to fiber, which can help with bowel regularity. However, fiber can interfere with synthetic thyroid hormones, cautions Turner. Some people with hypothyroidism choose to avoid whole-grains altogether, but if you do choose to eat them, "the recommendation is to take your thyroid medication several hours before or after eating foods rich in dietary fiber.
Fresh Fruits and Vegetables: An early symptom of hypothyroidism is weight gain. Low-calorie, high-density foods such as fresh produce are the cornerstone of every successful weight loss program. Include either fresh fruits or veggies at each meal, if possible. Specific foods such as blueberries, cherries, sweet potatoes, and green peppers are also rich in antioxidants, nutrients that are known to lower risk for heart disease. However, people with hypothyroidism may want to limit their intake of cruciferous vegetables, such as broccoli and cabbage, to 5 ounces a day, as they can block the thyroid's ability to absorb iodine, which is essential for normal thyroid function.
Dairy: There is an association between vitamin D deficiency and Hashimoto's disease, the most common cause of hypothyroidism, according to a study in the issue of August 2011 issue of the journal "Thyroid". Fortified milk not only has added vitamin D, but also significant amounts of calcium, protein, and iodine.
Beans: An inexpensive and versatile food, beans are a great source for sustained energy, which can be helpful if hypothyroidism leaves you feeling drained. Beans contain protein, antioxidants, complex carbohydrates, and loads of vitamins and minerals. They are also high in fiber, which can be beneficial if you suffer with constipation, a common side effect of hypothyroidism. If you're new to beans, there are many varieties to try, all of which can be used as the base for entrées, as side dishes, and to enhance soups, salads, and stews. Just be sure not to overdo it — guidelines recommend that adults get 20 to 35 grams of fiber each day, but excess fiber can interfere with your hypothyroidism treatment.